Read about the firm's successes, growing staff, community involvement, and more.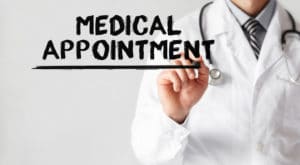 What to Expect at Your Workers' Comp Doctor's Appointment The second step in the workers' comp process is to tell your doctor you've been injured at work. As part of this process,you'll have a physical exam and tell the doctor what has been injured. Here are some things to keep in mind. Your employer will […]
Fill out the form below for a free case evaluation.