Serving the Counties of:
RICHMOND • HENRICO • CHESTERFIELD • POWHATAN • GOOCHLAND • HANOVER • KING WILLIAM • CAROLINE • LOUISA • CUMBERLAND • AMELIA • AND ALL AREAS BETWEEN
Fighting For Injured Workers' Rights In Richmond, Virginia
HammondTownsend serves the injured workers in the Richmond area and across the entire state of Virginia. We are an exclusive workers' compensation law firm.
While other firms may dabble in workers' comp as one of their many areas of practice, HammondTownsend ONLY handles workers' compensation cases. That's why we are THE Virginia's Workers' Compensation Law Firm. We have a tenacity to fight for injured workers' throughout the Richmond metropolitan area. In ShortPump, Midlothian, Chesterfield, Mechanicsville and downtown, HammondTownsend fights for the compensation that injured workers deserve!
45+ years of combined experience handling Workers' Compensation claims
Recovered over $500 Million
Well-known and respected in Virginia's Workers' Compensation community
We remove communication barriers through the use of in-person, virtual, and phone meetings.
As an exclusive injured workers law firm, our team fights for the compensation you deserve!
VA Workers' Compensation is complex. Our legal team offers guidance as you navigate the workers' compensation process.
Si usted habla español y necesita ayuda legal, es fundamental que se sienta cómodo con su equipo legal. Para ello, HammondTownsend está equipado con personal que habla español.
Common Workplace Injuries in Richmond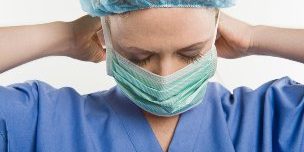 As home to VCU Health System, Hunter Holmes McGuire VA Medical Center, and Bon Secours St. Mary's Hospital, many Richmond residents work in healthcare.
According to the CDC, healthcare workers have the highest reported cases of non-fatal occupational injury and illnesses. Sprains and strains are among the most common injuries along with slips, falls, and needle sticks.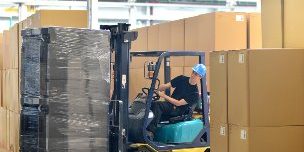 The Amazon fulfillment center in Chester is one of the top 50 employers in all of Virginia. A warehouse, like this fulfillment center, is a common place for on the job injuries.
Hammond Townsend often handles claims for warehouse injuries such as accidents involving forklifts, falling objects, and loading dock injuries. Sprains and strains, in particular to the back, as well as slips and falls are other common work-related injuries that many warehouse employees face.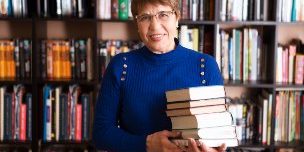 HammondTownsend A Top Workers' Compensation Attorney in Richmond, VA
HammondTownsend was recognized as a top Workers' Compensation firm in Richmond, Virginia. In its 2020 publication, Expertise.com selected HammondTownsend as one of the best Workers' Compensation attorneys in Richmond, Virginia. HammondTownsend is honored to be on this list recognizing the top 16 firms after reviewing over 50 firms.
I've Been Injured & Need Representation
Case Results from Richmond Workers' Compensation Cases
‍Settlements and verdicts in all cases depend on various factors and circumstances which are unique to each case. Therefore, past results in cases are not a guarantee or prediction of similar results in future cases which the firm and its lawyers may undertake.
We know that nurses and other healthcare providers often have accidents that cause them injury in the daily routine of caring for patients of all […]
Read More
This case involved multiple injuries to the same body parts over the course of two years. The client injured her low back in 2012 while […]
Read More
While at work, the Claimant slipped and fell. He seriously injured his back, shoulder, and neck. A lump sum settlement was secured for the client […]
Read More
Schedule A Free Case Evaluation
Fill out the form below for a free case evaluation.