Serving the Cities of:
NORFOLK • CHESAPEAKE • VIRGINIA BEACH • PORTSMOUTH • SUFFOLK • HAMPTON • NEWPORT NEWS • WILLIAMSBURG • YORKTOWN • GLOUCESTER • SMITHFIELD • AND ALL AREAS BETWEEN
Fighting For Injured Workers' Rights Across Hampton Roads
Our practice exclusively practices workers' compensation law. We are renowned across the Commonwealth of Virginia for the over $300 million we have recovered for injured workers. HammondTownsend's team of lawyers has over 45 years of combined experience handling workers' compensation claims. While our team of award-winning workers' compensation lawyers is no stranger to the courtrooms of Hampton Roads, we proudly serve all of Virginia. HammondTownsend is THE Virginia's Workers' Compensation Law Firm.
45+ years of combined experience handling Workers' Compensation claims
Recovered over $500 Million
Well-known and respected in Virginia's Workers' Compensation community
We remove communication barriers through the use of in-person, virtual, and phone meetings.
As an exclusive injured workers law firm, our team fights for the compensation you deserve!
VA Workers' Compensation is complex. Our legal team offers guidance as you navigate the workers' compensation process.
Si usted habla español y necesita ayuda legal, es fundamental que se sienta cómodo con su equipo legal. Para ello, HammondTownsend está equipado con personal que habla español.
Common Workplace Injuries in Hampton Roads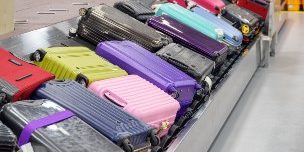 The travel and tourism industry in Hampton Roads accounts for billions of dollars in expenditures each year. There are over 90 hotels in the city of Virginia Beach alone. The important tourism cog in Coastal Virginia's economy drives jobs in hotels, restaurants, airport, and retail shops.
Slips and falls are prominent work-related injuries among employees in the tourism industry.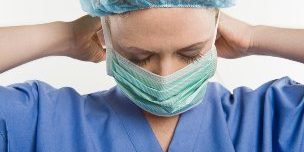 Home to the EVMS medical college, the medical community thrives in Hampton Roads. There are several hospital systems in the area that power thousands of jobs. Additionally, the marketplace is teeming with specialty and private medical practices serving the area from Virginia Beach to Williamsburg.
Sprains and strains are the most common work-related injuries reported by medical workers. Slips and falls are also common work-related injuries that medical workers are prone to.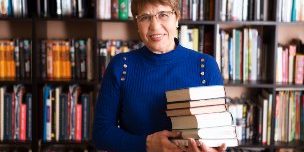 Some of the largest employers across the Hampton Roads area are the cities' public schools. In addition to the public and private lower schools, the market is also home to many public and private colleges and universities. Old Dominion University, Norfolk State University, and Virginia Wesleyan University are colleges on the Southside of the market. Christopher Newport University, Hampton University, and Williams & Mary are colleges in the Peninsula area.
Slips, falls, and strains top the list of work-related injuries reported by school employees. If you've been injured while on the job in the educational field, contact HammondTownsend today!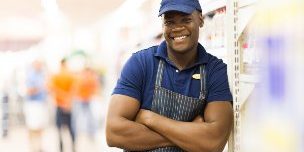 Shipyard, Port, And Maritime Workers
There are several employers driving the maritime industry in Hampton Roads. The shipyards employ thousands of men and women. Norfolk Naval Shipyard, BAE Systems, Newport News Shipyard are top employers to name a few. The Port of Virginia provides numerous jobs at the Norfolk International Terminal, Virginia International Gateway, Portsmouth Marine Terminal, and Newport News Marine Terminal.
The CDC reported that between 2011 and 2017 the number of fatal accidents among shipyard workers was higher than the overall rate for US workers. Additionally, the rate of non-fatal work-related injuries and illnesses among shipyard workers was nearly twice that of US workers. There are many dangers with maritime workers operating heavy equipment. Back sprains and strains are common among port workers who are constantly lifting heavy items.
The Hampton Roads region is a truly unique marketplace. It's beaches and waterway access along the Atlantic Ocean coastline drive key industries in the Tidewater and Peninsula economies. The beaches and historic landmarks in Hampton Roads draw droves of tourists to the area every year. Proximity to Washington DC and the water access drives both military and defense industries. The deep-water ports in the Hampton Roads area drive thousands of maritime jobs. There are several schools and universities driving employment in the Hampton Roads education sector.
Your employer and the insurance company are looking out for themselves by limiting the time you're out of work and your medical treatment so they don't have to pay. Your employer and the insurance company will have a lawyer... so should you!
Because the Workers' Compensation Act in Virginia focuses heavily on the interests of the employer and its insurance company, consulting an attorney that is highly-skilled in Workers' Compensation law is critical to winning your case. The experienced attorneys at HammondTownsend will guide you through every step of the Workers' Compensation process.
If you are injured on the job, first report the injury to your supervisor at work. Tell them exactly what happened. Second, visit your doctor, tell them exactly what happened. Third, call HammondTownsend. It all starts with our free consultation, a talk with one of our lawyers, and we will walk you through the process. The earlier you call us, the more prepared you'll be. Read more 
The short answer is NO. If you're hurt at work, you should be filing a workers' compensation claim so that you can get the money you are due. Sometimes, however, people don't want to file because they think they will be fired. Firing you for claiming workers' compensation is illegal in Virginia. Virginia has a law that explicitly says that employers can't fire employees for filing for workers' compensation, and if they do, the employee can take them to court. Read More.
I've Been Injured & Need Representation
Case Results from Our Workers' Compensation Cases
‍Settlements and verdicts in all cases depend on various factors and circumstances which are unique to each case. Therefore, past results in cases are not a guarantee or prediction of similar results in future cases which the firm and its lawyers may undertake.
Michael was injured in an accident at a sawmill. His job required him to clear excess pieces of wood that accumulated on a log deck […]
Read More
Stephanie injured her left ankle/left foot while on the job in 2017.  Her workers' compensation claim was accepted. A couple years after the accident, she […]
Read More
Larry had suffered a concussion at work in 2015 and was not sure if he had been under an Award Order.  He was working fulltime […]
Read More
While working as a respiratory therapist, Stephanie suffered from a broken foot.  She was awarded $272,076 in benefits.
Read More
Schedule A Free Case Evaluation
Fill out the form below for a free case evaluation.