Don't Try to Do Your Claim By Yourself!
Because the Workers' Compensation Act in Virginia focuses heavily on the interests of the employer and its insurance company, consulting an attorney that is highly-skilled in Workers' Compensation law is critical to winning your case. The experienced attorneys at HammondTownsend will guide you through every step of the Workers' Compensation process.
Injuries that occur to workers in Virginia must occur doing a specific act that is associated with or in the course of your employment such as lifting, falling or being hit. Gradual, repetitive or cumulative injuries that happen over time are not normally compensated in Virginia, nor are injuries that occur when performing actions that are common outside of work such as bending, sitting, or standing.
Common workplace injuries include:
Falling from ladders
Concussion, falling on head
Construction injuries
Injuries caused by vehicles or heavy equipment
Forklift accidents
Exposure to disease
Slipping and falling on ice or wet floors
Doctors and nurses injured by patients
NOTICE
An injury/accident must be reported to the employer within thirty days to be eligible for workers' compensation, unless there is a justified reason for not doing so. The most common reason for not reporting an injury is a belief that the injury was minor and would simply go away.
When an injury is reported to an employer, they have the option of providing a panel of three or more physicians from whom you may seek treatment. If a panel is not offered or the employer denies the claim, you may seek treatment with a physician of your choice. Keep the following in mind:
If a panel of physicians IS offered and the employee chooses treatment from a physician not on the panel, the employer IS NOT responsible for payment of the treatment.
An employer must offer the panel of physicians when the injury is reported, not after treatment with an employee-chosen doctor has already begun. Once an authorized treating physician is established, all reasonable and necessary treatment related to your work accident from that physician, and all referrals, will be the responsibility of your employer.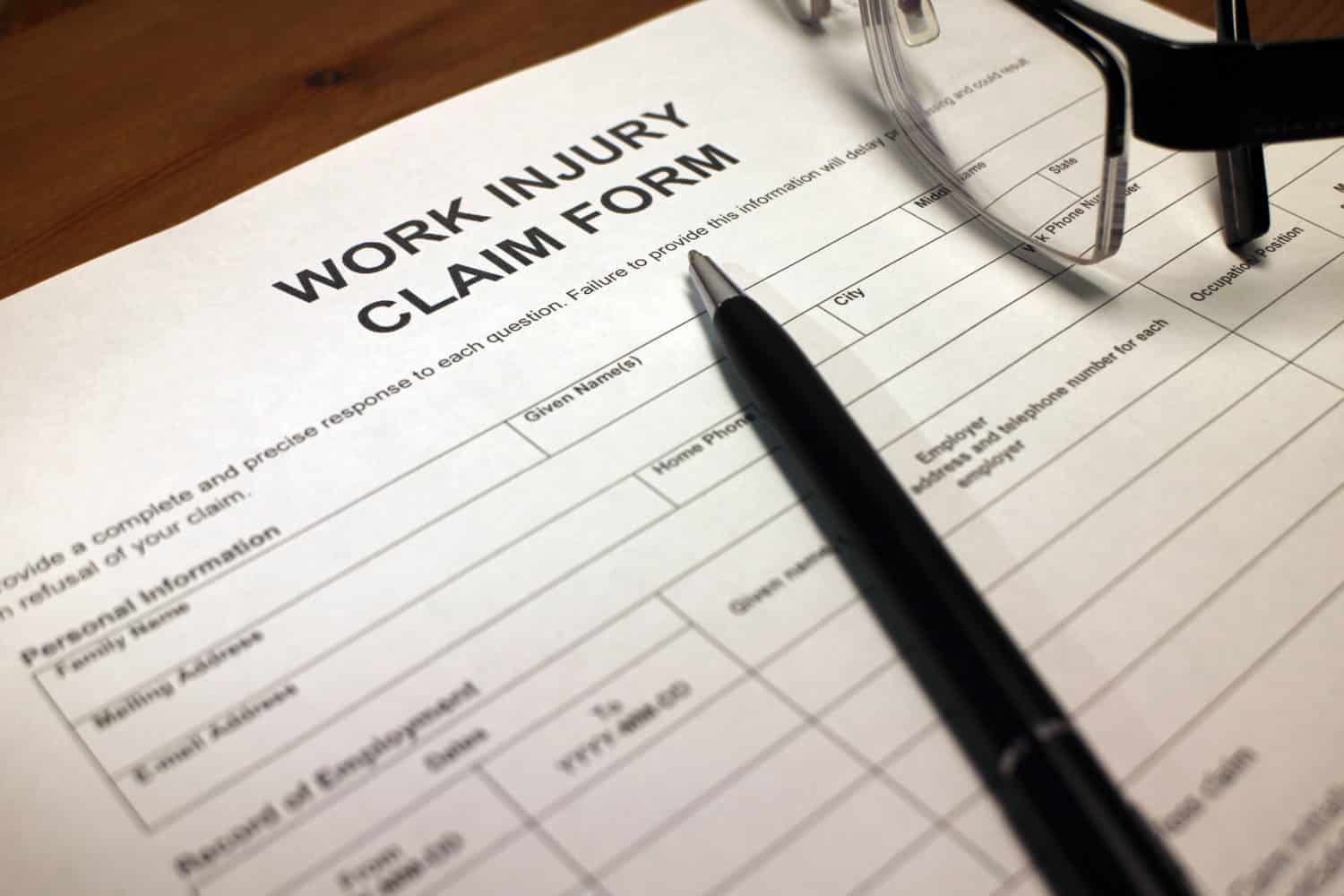 You must file a claim for your workers' compensation benefits with the Virginia Workers' Compensation Commission within two years of your accident. This is required even if you are being paid lost wage benefits and your medical treatment is being paid. Many injured workers have lost their benefits because they failed to do so. You may file electronically online at Virginia Workers' Compensation Commission or by mailing a claim form/letter asking for benefits to:
Virginia Workers' Compensation Commission
333 East Franklin Street
Richmond, Virginia 23219
The date of filing is the date it is received at the Commission or the date it is mailed by certified mail.
Why Choose HammondTownsend
Exclusively practice Workers' Compensation law in Virginia
45+ years of combined experience handling Workers' Compensation claims
Well-known and respected in Virginia's Workers' Compensation community
$300+ million recovered for Virginia's injured workers
If your physician removes you from work because of your work accident, you may be entitled to lost wage benefits. Lost wage benefit payments start on the eighth day of the disability period. The first seven days are compensated when you have missed 21 days.
The amount you receive each week is determined by your pre-injury average weekly wage. Depending on the length of your employment, total earnings are averaged using the number of weeks worked in the most recent 52 weeks. Benefits paid by the employer for health care are not included in the calculation, but other benefits may be.
The lost wages compensation rate is two-thirds or .6667% of your pre-injury average weekly wage. There are minimum and maximum compensation rates which change every year.
If your physician releases you to return to work with restrictions and your employer is able to accommodate the restrictions, you are required to return or lose compensation benefits.
A physician must sign off on light duty job description.
Keep a copy of work restriction handy to avoid being directed to violate them.
If light duty wages fall short of your pre-injury average weekly wages, you are entitled to partial wage loss benefits, only if you properly market your residual work capacity.
Visit the Virginia Workers' Compensation Commission website for additional guidelines for looking for light duty work.
Preparing for Your Workers' Compensation Consultation
When you schedule a workers' compensation consultation at HammondTownsend, please be sure to bring:
Any correspondence with the insurer or employer
Any relevant medical records
Pay stubs or wage reports
Any pictures or descriptions of how and where the injury occurred
Fill out the form below for a free case evaluation.