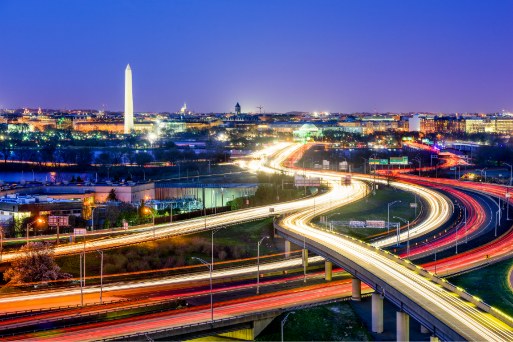 Fighting For Injured Workers' Rights In Northern Virginia
HammondTownsend is an exclusive injured workers' law firm serving all Northern Virginia localities. Our practice has grown to a state-wide workers' compensation firm. While other firms offer workers' compensation law as one of their many areas of practice, HammondTownsend ONLY handles workers' compensation cases. That's why we are THE Virginia's Workers' Compensation Law Firm. We have a tenacity to fight for injured workers' in all the Northern Virginia Counties. From Alexandria, Fairfax, Loudon, and Prince William counties, HammondTownsend fights for the compensation that injured workers deserve!
Office Injuries In Northern Virginia
The Northern Virginia market has a range of occupations. So closely located to the nation's capital, Northern Virginia is a hub for the tech industry. Owing to the many jobs based on the technology industry has drawn big company headquarters from Fortune 500 and even 100 companies to Northern Virginia. There are many common work-related injuries that can happen in the office work environment. If you are injured on the job in an office space in Alexandria to Manassas Park, then call HammondTownsend today!
Medical Field Injuries In Northern Virginia
There is also a large workforce serving the medical field in Northern Virginia. Whether working for a large hospital system like Inova, or a smaller private practice, there are many workers employed in medical jobs in Northern Virginia. These jobs can be physically challenging. Back injuries, sprains and strains due to lifting, and slips and falls are common on the job worker injuries that medical workers often report. If you are a medical worker injured on the job from Fairfax to Falls Church, across Northern Virginia, contact THE workers' compensation lawyers in Virginia – HammondTownsend.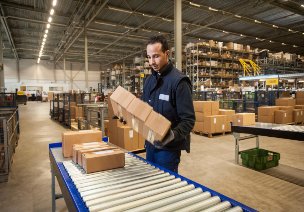 Warehouse Injuries In Northern Virginia
Amazon selected the Washington DC area to be the home of its HQ2. Amazon also has several warehouses (called fulfillment centers) across the region. Warehouses are a workplace where employees can face unique on the job injuries. Common warehouse injuries include accidents involving forklifts, falling objects, and loading dock injuries. Sprains and strains, in particular to the back, as well as slips and falls are other common work-related injuries that warehouse employees may face. If you have been injured on the job at an Amazon fulfillment center in Northern Virginia or any other facility across the region, be sure to call HammondTownsend today.
Why Choose HammondTownsend
Exclusively practice Workers' Compensation law in Virginia
45+ years of combined experience handling Workers' Compensation claims
Well-known and respected in Virginia's Workers' Compensation community
$300+ million recovered for Virginia's injured workers
Se Habla Español - Workers' Compensation
Spanish is the second most-spoken language in the Northern Virginia area. When Spanish speakers need legal help, it is critical they feel comfortable with their legal team. To this end, HammondTownsend is equipped with staff who are Spanish speakers.
Your employer and the insurance company are looking out for themselves by limiting the time you're out of work and your medical treatment so they don't have to pay. Your employer and the insurance company will have a lawyer... so should you!
Because the Workers' Compensation Act in Virginia focuses heavily on the interests of the employer and its insurance company, consulting an attorney that is highly-skilled in Workers' Compensation law is critical to winning your case. The experienced attorneys at HammondTownsend will guide you through every step of the Workers' Compensation process.
If you are injured on the job, first report the injury to your supervisor at work. Tell them exactly what happened. Second, visit your doctor, tell them exactly what happened. Third, call HammondTownsend. It all starts with our free consultation, a talk with one of our lawyers, and we will walk you through the process. The earlier you call us, the more prepared you'll be. Read more 
The short answer is NO. If you're hurt at work, you should be filing a workers' compensation claim so that you can get the money you are due. Sometimes, however, people don't want to file because they think they will be fired. Firing you for claiming workers' compensation is illegal in Virginia. Virginia has a law that explicitly says that employers can't fire employees for filing for workers' compensation, and if they do, the employee can take them to court. Read More.
Northern Virginia Case Results
‍Settlements and verdicts in all cases depend on various factors and circumstances which are unique to each case. Therefore, past results in cases are not a guarantee or prediction of similar results in future cases which the firm and its lawyers may undertake.
Client was an elementary school guidance counselor that fainted and fell from a school bus breaking her femur.  The cause of her fainting was never […]
Larry had suffered a concussion at work in 2015 and was not sure if he had been under an Award Order.  He was working fulltime […]
While unloading a furnace at work, the Claimant injured his left knee, left lower extremity, right knee, and right lower extremity. In this case, HammondTownsend negotiated […]
Schedule A Free Case Evaluation
Fill out the form below for a free case evaluation.