Serving the Counties of:
LOUDOUN • PRINCE WILLIAM • FAUQUIER • CULPEPER • STAFFORD • FAIRFAX • STAFFORD • KING GEORGE • AND ALL AREAS BETWEEN
Fighting For Injured Workers' Rights In Northern Virginia
HammondTownsend is an exclusive injured workers' law firm serving all Northern Virginia localities. Our practice has grown to a state-wide workers' compensation firm.
While other firms offer workers' compensation law as one of their many areas of practice, HammondTownsend ONLY handles workers' compensation cases. That's why we are THE Virginia's Workers' Compensation Law Firm. We have a tenacity to fight for injured workers' in all the Northern Virginia Counties. From Alexandria, Fairfax, Loudon, and Prince William counties, HammondTownsend fights for the compensation that injured workers deserve!
45+ years of combined experience handling Workers' Compensation claims
Recovered over $500 Million
Well-known and respected in Virginia's Workers' Compensation community
We remove communication barriers through the use of in-person, virtual, and phone meetings.
As an exclusive injured workers law firm, our team fights for the compensation you deserve!
VA Workers' Compensation is complex. Our legal team offers guidance as you navigate the workers' compensation process.
Si usted habla español y necesita ayuda legal, es fundamental que se sienta cómodo con su equipo legal. Para ello, HammondTownsend está equipado con personal que habla español.
Common Workplace Injuries in Northern Virginia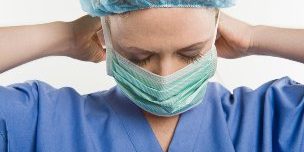 There is also a large workforce serving the medical field in Northern Virginia. Whether working for a large hospital system like Inova, or a smaller private practice, there are many workers employed in medical jobs in Northern Virginia.
According to the CDC, healthcare workers have the highest reported cases of non-fatal occupational injury and illnesses. Sprains and strains are among the most common injuries along with slips, falls, and needle sticks.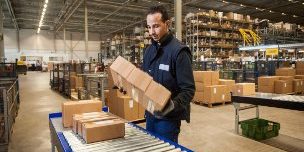 Amazon selected the Washington DC area to be the home of its HQ2. Amazon also has several warehouses (called fulfillment centers) across the region. Warehouses are a workplace where employees can face unique on-the-job injuries.
Common warehouse injuries include accidents involving forklifts, falling objects, and loading dock injuries. Sprains and strains, in particular to the back, as well as slips and falls are other common work-related injuries that warehouse employees may face.
The Northern Virginia market has a range of occupations. So closely located to the nation's capital, Northern Virginia is a hub for the tech industry. Owing to the many jobs based in the technology industry have drawn big company headquarters from Fortune 500 and even 100 companies to Northern Virginia.
There are many common work-related injuries that can happen in the office work environment, including falls and injuries while lifting objects.
Your employer and the insurance company are looking out for themselves by limiting the time you're out of work and your medical treatment so they don't have to pay. Your employer and the insurance company will have a lawyer... so should you!
Because the Workers' Compensation Act in Virginia focuses heavily on the interests of the employer and its insurance company, consulting an attorney that is highly-skilled in Workers' Compensation law is critical to winning your case. The experienced attorneys at HammondTownsend will guide you through every step of the Workers' Compensation process.
If you are injured on the job, first report the injury to your supervisor at work. Tell them exactly what happened. Second, visit your doctor, tell them exactly what happened. Third, call HammondTownsend. It all starts with our free consultation, a talk with one of our lawyers, and we will walk you through the process. The earlier you call us, the more prepared you'll be. Read more 
The short answer is NO. If you're hurt at work, you should be filing a workers' compensation claim so that you can get the money you are due. Sometimes, however, people don't want to file because they think they will be fired. Firing you for claiming workers' compensation is illegal in Virginia. Virginia has a law that explicitly says that employers can't fire employees for filing for workers' compensation, and if they do, the employee can take them to court. Read More.
I've Been Injured & Need Representation
Case Results from Northern Virginia Workers' Compensation Cases
‍Settlements and verdicts in all cases depend on various factors and circumstances which are unique to each case. Therefore, past results in cases are not a guarantee or prediction of similar results in future cases which the firm and its lawyers may undertake.
Larry had suffered a concussion at work in 2015 and was not sure if he had been under an Award Order.  He was working fulltime […]
Read More
Falls from ladders are common workplace accidents, but what if the fall damaged a medical device installed on the claimant's body to treat a non-work […]
Read More
Falls in the workplace are a common source of injuries in workers' compensation cases. They come in a variety of ways and can result in […]
Read More
While unloading a furnace at work, the Claimant injured his left knee, left lower extremity, right knee, and right lower extremity. In this case, HammondTownsend negotiated […]
Read More
Schedule A Free Case Evaluation
Fill out the form below for a free case evaluation.