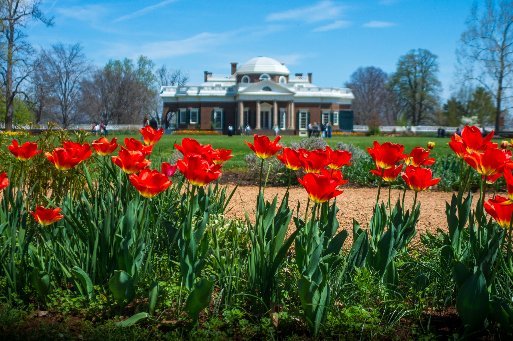 Fighting For Injured Workers' Rights In Charlottesville Virginia
HammondTownsend began practicing workers' compensation law with our first office in the Fishersville Virginia area. The firm quickly grew to all regions across Virginia. Now we proudly serve all of Virginia - every region throughout the state. Our sole specialty is Workers' Compensation – it is all we do! Most firms that claim to handle workers' comp cases merely dabble in it as one of their many areas of practice. That's why HammondTownsend is THE Virginia's Workers' Compensation Law Firm. We have a tenacity to fight for injured workers throughout the Charlottesville area. Whether in Albemarle County or one of our neighboring counties, HammondTownsend fights for the compensation that injured workers deserve!
Workplace Injuries In Virginia's Albemarle County
Sentara Martha Jefferson Hospital and UVA Medical Center are the two biggest employers in Charlottesville. The medical field is rife with opportunities for on the job injuries. According to the CDC, healthcare workers have the highest reported cases of non-fatal occupational injury and illnesses. Sprains and strains are among the most common injuries along with slips, falls and needle sticks. If you are injured on the job at a medical facility in or near Charlottesville, call HammondTownsend today!
Retail Job Injuries In Charlottesville Virginia
Retail stores like Walmart, Kroger and Food Lion employ a great many people in and around Albemarle County. Recent events have proven how very valuable these workers are to keeping our communities and our economy running. Because these workers are deemed essential employees and often work on the front lines of these businesses, they face a high risk of both injury and illness. As THE Workers' Compensation Law Firm in Virginia, HammondTownsend can get you the compensation you justly deserve.
Why Choose HammondTownsend
Exclusively practice Workers' Compensation law in Virginia
45+ years of combined experience handling Workers' Compensation claims
Well-known and respected in Virginia's Workers' Compensation community
$300+ million recovered for Virginia's injured workers
Se Habla Español - Workers' Compensation
Spanish is the second most spoken language in the state of Virginia. When Spanish speakers need legal help, it is critical they feel comfortable with their legal team. To this end, HammondTownsend is equipped with staff who are Spanish speakers.
Charlottesville Virginia Case Results
‍Settlements and verdicts in all cases depend on various factors and circumstances which are unique to each case. Therefore, past results in cases are not a guarantee or prediction of similar results in future cases which the firm and its lawyers may undertake.
Fill out the form below for a free case evaluation.