Serving the Counties of:
ALBEMARLE • NELSON • LOUISA • GREENE • ORANGE • FLUVANNA • AND ALL AREAS BETWEEN
Fighting For Injured Workers' Rights In Charlottesville, Virginia
HammondTownsend began practicing workers' compensation law with our first office in the Fishersville, Virginia area. The firm quickly grew to all regions across Virginia. Now we proudly serve all of Virginia - every region throughout the state. Our sole specialty is Workers' Compensation – it is all we do!
Most firms that claim to handle workers' comp cases merely dabble in it as one of their many areas of practice. That's why HammondTownsend is THE Virginia's Workers' Compensation Law Firm. We have a tenacity to fight for injured workers throughout the Charlottesville area. Whether in Albemarle County or one of our neighboring counties, HammondTownsend fights for the compensation that injured workers deserve!
45+ years of combined experience handling Workers' Compensation claims
Recovered over $500 Million
Well-known and respected in Virginia's Workers' Compensation community
We remove communication barriers through the use of in-person, virtual, and phone meetings.
As an exclusive injured workers law firm, our team fights for the compensation you deserve!
VA Workers' Compensation is complex. Our legal team offers guidance as you navigate the workers' compensation process.
Si usted habla español y necesita ayuda legal, es fundamental que se sienta cómodo con su equipo legal. Para ello, HammondTownsend está equipado con personal que habla español.
Common Workplace Injuries in Charlottesville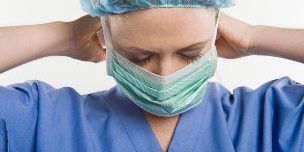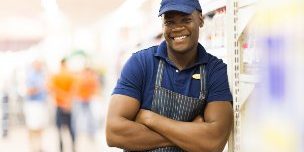 Retail stores like Walmart, Kroger, and Food Lion employ a great many people in and around Albemarle County.
Recent events have proven how very valuable these workers are to keeping our communities and our economy running. Because these workers are deemed essential employees and often work on the front lines of these businesses, they face a high risk of both injury and illness.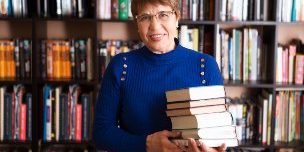 As the leading employers of educators in Charlottesville, UVA and Albemarle County Public Schools bear the responsibility of both shaping young minds and safeguarding the well-being of their staff. Educators, like any other profession, face various injury risks.
Common injuries include strains and sprains, slips, trips, and falls. Additionally, those working in older buildings may encounter risks related to toxic exposures such as mold and fumes.
Your employer and the insurance company are looking out for themselves by limiting the time you're out of work and your medical treatment so they don't have to pay. Your employer and the insurance company will have a lawyer... so should you!
Because the Workers' Compensation Act in Virginia focuses heavily on the interests of the employer and its insurance company, consulting an attorney that is highly-skilled in Workers' Compensation law is critical to winning your case. The experienced attorneys at HammondTownsend will guide you through every step of the Workers' Compensation process.
If you are injured on the job, first report the injury to your supervisor at work. Tell them exactly what happened. Second, visit your doctor, tell them exactly what happened. Third, call HammondTownsend. It all starts with our free consultation, a talk with one of our lawyers, and we will walk you through the process. The earlier you call us, the more prepared you'll be. Read more 
The short answer is NO. If you're hurt at work, you should be filing a workers' compensation claim so that you can get the money you are due. Sometimes, however, people don't want to file because they think they will be fired. Firing you for claiming workers' compensation is illegal in Virginia. Virginia has a law that explicitly says that employers can't fire employees for filing for workers' compensation, and if they do, the employee can take them to court. Read More.
I've Been Injured & Need Representation
Case Results from Charlottesville Workers' Compensation Cases
‍Settlements and verdicts in all cases depend on various factors and circumstances which are unique to each case. Therefore, past results in cases are not a guarantee or prediction of similar results in future cases which the firm and its lawyers may undertake.
While working as a respiratory therapist, Stephanie suffered from a broken foot.  She was awarded $272,076 in benefits.
Read More
Jennifer suffered a foot and ankle injury on the job.  She was awarded $2,105,789.52 in benefits.
Read More
Our client was involved in a motor vehicle accident while preforming his job as a truck driver.  He suffered multiple injuries and was awarded $422,172 […]
Read More
Alexandra worked as a chef when her hand became stuck in a meatgrinder.  As a result, she suffered an amputation.  She was awarded $875,000 in […]
Read More
Schedule A Free Case Evaluation
Fill out the form below for a free case evaluation.