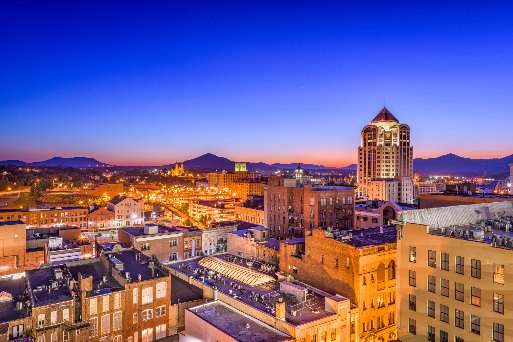 Fighting For Injured Workers' Rights In Roanoke Virginia
HammondTownsend represents all workers in western Virginia and the Roanoke area. Our service area has grown to cover all regions across the commonwealth of Virginia. It's easy to find firms that handle workers' compensation cases, but HammondTownsend is among the few that exclusively represent injured workers. While many firms may dabble in workers' comp, we focus all of our energy, resources and experience into getting just compensation for injured workers.  That's what makes HammondTownsend THE Virginia's Workers' Compensation Law Firm. From Roanoke, Lynchburg and Blacksburg to Wythsville, Dublin, and Wise, HammondTownsend fights for the compensation that injured workers deserve!
Injuries By Top Employers In Roanoke Virginia
BWX Technologies, BWXT Nuclear Operations, Hutchinson Sealing Systems and Volvo Trucks North America are manufacturing facilities that employ over 13,000 workers in western Virginia. Factory workers have the highest risk of on the job injuries such as amputation from machines, musculoskeletal disorders from over exertion or repetitive motion, and spinal cord injuries from falls. These life altering injuries deserve just compensation. Whether your workers' comp claim is approved or denied, HammondTownsend will fight for the compensation you deserve.
Medical Worker Injuries In Roanoke & Lynchburg Virginia
Lab Corp, Centra Health and Carilion Clinic provide work for nearly 25,000 people in the Roanoke/Lynchburg region. Healthcare workers have the highest reported cases of non-fatal occupational injury and illnesses according to the findings of the CDC.  Sprains and strains, slips and falls, and needle sticks are among the most common injuries that occur on the job. If you are injured while working at a healthcare facility in western Virginia, call HammondTownsend's Roanoke office today!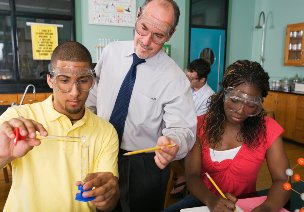 Education-Related Injuries In Roanoke and Lynchburg Virginia
There are several colleges and universities employing many workers across Roanoke and Lynchburg. Virginia Tech, Liberty University, and University of Lynchburg are large employers in this region. Whether in administration, education, service or technology, workers in these settings may be injured on the job. If you suffer an on the job injury at a school in the Roanoke or Lynchburg area, call HammondTownsend.
Why Choose HammondTownsend
Exclusively practice Workers' Compensation law in Virginia
45+ years of combined experience handling Workers' Compensation claims
Well-known and respected in Virginia's Workers' Compensation community
$300+ million recovered for Virginia's injured workers
Se Habla Español - Workers' Compensation
Spanish is the second most spoken language in the state of Virginia.  When Spanish speakers need legal help, it is critical they feel comfortable with their legal team. To this end, HammondTownsend is equipped with staff who are Spanish speakers.
Your employer and the insurance company are looking out for themselves by limiting the time you're out of work and your medical treatment so they don't have to pay. Your employer and the insurance company will have a lawyer... so should you!
Because the Workers' Compensation Act in Virginia focuses heavily on the interests of the employer and its insurance company, consulting an attorney that is highly-skilled in Workers' Compensation law is critical to winning your case. The experienced attorneys at HammondTownsend will guide you through every step of the Workers' Compensation process.
If you are injured on the job, first report the injury to your supervisor at work. Tell them exactly what happened. Second, visit your doctor, tell them exactly what happened. Third, call HammondTownsend. It all starts with our free consultation, a talk with one of our lawyers, and we will walk you through the process. The earlier you call us, the more prepared you'll be. Read more 
The short answer is NO. If you're hurt at work, you should be filing a workers' compensation claim so that you can get the money you are due. Sometimes, however, people don't want to file because they think they will be fired. Firing you for claiming workers' compensation is illegal in Virginia. Virginia has a law that explicitly says that employers can't fire employees for filing for workers' compensation, and if they do, the employee can take them to court. Read More.
Roanoke and Lynchburg Virginia Case Results
‍Settlements and verdicts in all cases depend on various factors and circumstances which are unique to each case. Therefore, past results in cases are not a guarantee or prediction of similar results in future cases which the firm and its lawyers may undertake.
William worked as a drill operator.  While on the job, he was involved in a motor vehicle accident resulting in multiple injuries, including broken vertebrae. […]
Case Details The client suffered a low back injury in April of 2011 while lifting and moving a steel beam when working for his employer. […]
Stephanie injured her left ankle/left foot while on the job in 2017.  Her workers' compensation claim was accepted. A couple years after the accident, she […]
Case Details The Claimant was struck by a jack and a rock while on the job and suffered serious injuries to his arms, back, brain, […]
Schedule A Free Case Evaluation
Fill out the form below for a free case evaluation.