Serving the Counties of:
ROANOKE • SALEM • LYNCHBURG • FRANKLIN • FLOYD • MONTGOMERY • BOTETOURT • BEDFORD • PULASKI • GILES • CAMPBELL • APPOMATTOX • AMHERST • AND ALL AREAS BETWEEN
Fighting For Injured Workers' Rights In Roanoke, Virginia
HammondTownsend represents all workers in western Virginia and the Roanoke area. Our service area has grown to cover all regions across the commonwealth of Virginia. It's easy to find firms that handle workers' compensation cases, but HammondTownsend is among the few that exclusively represent injured workers.
While many firms may dabble in workers' comp, we focus all of our energy, resources and experience into getting just compensation for injured workers.  That's what makes HammondTownsend THE Virginia's Workers' Compensation Law Firm. From Roanoke, Lynchburg and Blacksburg to Wythsville, Dublin, and Wise, HammondTownsend fights for the compensation that injured workers deserve!
45+ years of combined experience handling Workers' Compensation claims
Recovered over $500 Million
Well-known and respected in Virginia's Workers' Compensation community
We remove communication barriers through the use of in-person, virtual, and phone meetings.
As an exclusive injured workers law firm, our team fights for the compensation you deserve!
VA Workers' Compensation is complex. Our legal team offers guidance as you navigate the workers' compensation process.
Si usted habla español y necesita ayuda legal, es fundamental que se sienta cómodo con su equipo legal. Para ello, HammondTownsend está equipado con personal que habla español.
Common Workplace Injuries in Roanoke & Lynchburg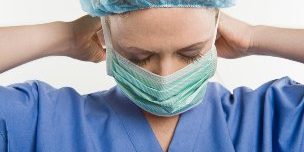 Lab Corp, Centra Health, and Carilion Clinic provide work for nearly 25,000 people in the Roanoke/Lynchburg region. The medical field is rife with opportunities for on-the-job injuries.
According to the CDC, healthcare workers have the highest reported cases of non-fatal occupational injury and illnesses. Sprains and strains are among the most common injuries along with slips, falls, and needle sticks.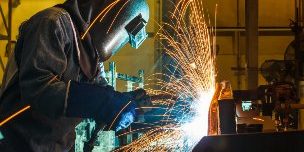 BWX Technologies, BWXT Nuclear Operations, Hutchinson Sealing Systems and Volvo Trucks North America are manufacturing facilities that employ over 13,000 workers in western Virginia.
Factory workers have the highest risk of on-the-job injuries such as amputation from machines, musculoskeletal disorders from over-exertion or repetitive motion, and spinal cord injuries from falls. These life-altering injuries deserve just compensation.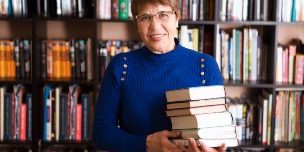 There are several colleges and universities employing many workers across Roanoke and Lynchburg. Virginia Tech, Liberty University, and the University of Lynchburg are large employers in this region. Whether in administration, education, service, or technology, workers in these settings may be injured on the job.
Common injuries include strains and sprains, slips, trips, and falls. Additionally, those working in older buildings may encounter risks related to toxic exposures such as mold and fumes.
I've Been Injured & Need Representation
Case Results from Roanoke Workers' Compensation Cases
‍Settlements and verdicts in all cases depend on various factors and circumstances which are unique to each case. Therefore, past results in cases are not a guarantee or prediction of similar results in future cases which the firm and its lawyers may undertake.
Stephanie injured her left ankle/left foot while on the job in 2017.  Her workers' compensation claim was accepted. A couple years after the accident, she […]
Read More
William worked as a drill operator.  While on the job, he was involved in a motor vehicle accident resulting in multiple injuries, including broken vertebrae. […]
Read More
The courts in Virginia have recognized the inherent risks of injury when using ladders. See VFP, Inc. v. Shepherd, 39 Va. App. 289, 293, 572 […]
Read More
Case Details The client suffered a low back injury in April of 2011 while lifting and moving a steel beam when working for his employer. […]
Read More
Schedule A Free Case Evaluation
Fill out the form below for a free case evaluation.