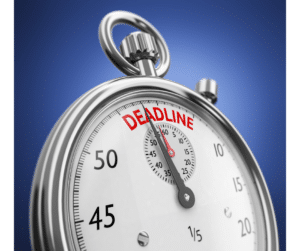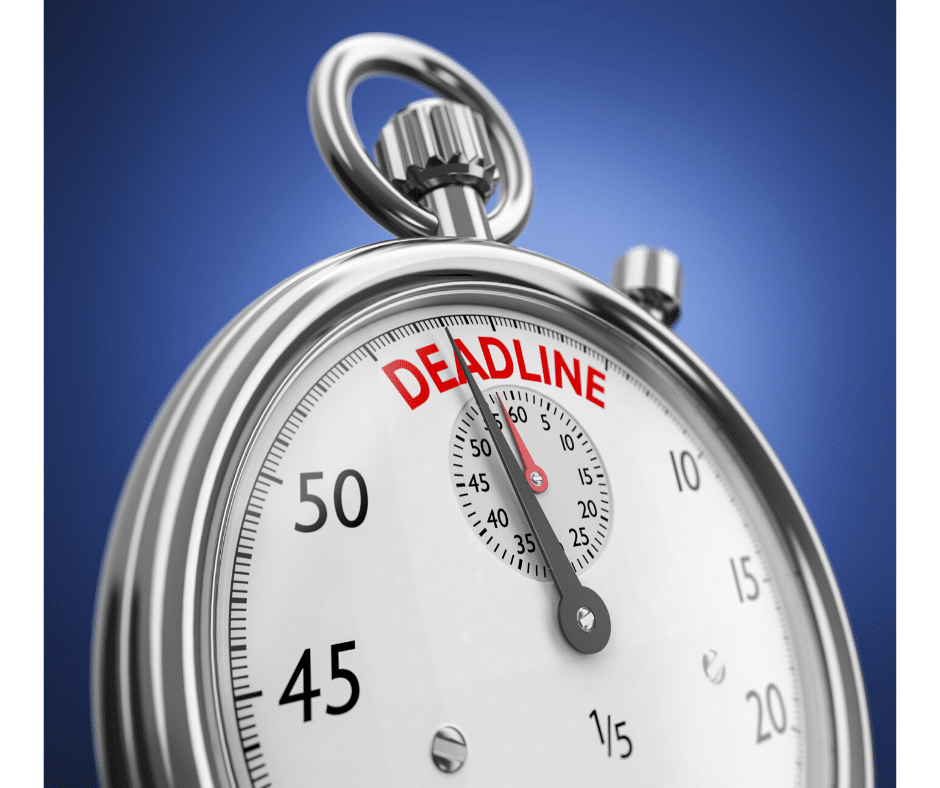 The court has deadlines for when a claim needs to be filed, when paperwork needs to be in, when appeals need to be in, and so on. If you miss a deadline, your case might be dismissed. When you're working with a HammondTownsend attorney, you don't have to worry about making sure that paperwork is filed correctly.
Virginia law states that if a request for review (an appeal) is not filed within 30 days of a workers' compensation decision, the Virginia Workers' Compensation Commission is unable to review the appeal. If the 30 days ends on a weekend or holiday, the deadline is automatically the following business day.
The law also states exactly what "filed" means: hand-delivered to the Commission (the main office in Richmond or a regional office); submitted electronically through the website; faxed; or mailed via the U.S. Postal Service using certified or registered mail. If you mail, use the online system, or fax documents, filing only counts when the Commission actually gets the document and records having it.
Recently, a request for appeal was dismissed by the Commission because the injured person did not correctly submit the request for appeal. She waited until the last minute, trying to submit the appeal on the last day she could. However, she faxed the document to the wrong agency, sending it to the Virginia Employment Commission instead of to the Virginia Workers' Compensation Commission. The Virginia Employment Commission recorded receiving the document two days later.
Additionally, the injured person tried to email the document to the Virginia Workers' Compensation Commission, but email is not a form of filing that counts for the law and she was doing it after the deadline as well. The actual request for review didn't arrive at the Virginia Workers' Compensation Commission until a week after the filing deadline.
Since the appeal came a week after the deadline, the Commission was legally unable to review it at all, and the original decision stayed in place.
When you work with HammondTownsend, our team keeps track of the deadlines for your case so you're never late. Plus, we know how to use the correct filing systems, so you'll never be scrambling to find a fax number and accidentally send it to the wrong agency, or send an email instead of using the approved online system.
Call HammondTownsend at 888-580-9048 today for a free workers' compensation consultation. We're here for you every step of the way in a workers' compensation claim, from filing to getting all the benefits you're entitled to and understanding how different situations affect your benefits.