Read about the firm's successes, growing staff, community involvement, and more.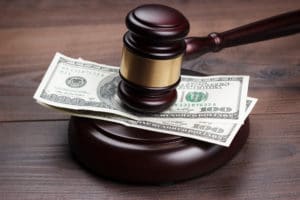 I just wanted to add a brief P.S. to my post which was an Update on the issue of the Commonwealth of Virginia's practice of revoking a defendant's driver's license due to unpaid court costs and fines. This practice often forces those defendants to make a choice between not driving and losing their jobs due […]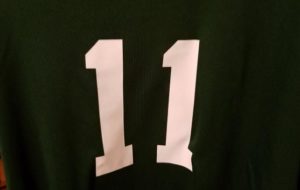 HammondTownsend, the Virginia Workers' Compensation Law Firm, is a proud sponsor of Wilson Youth League Basketball.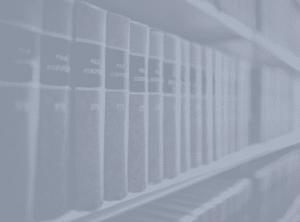 Through the years it's been said that workers' compensation is the result of a "grand bargain" between employers and employees. A tragic event more than 100 years ago was one of the impulses that led to the pact. An article on the PBS website notes that the shirtwaist blouse was "[a] popular fashion item of […]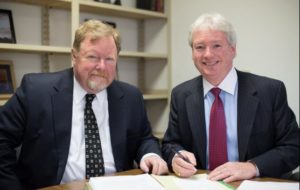 (WLIG) recently named Steven P. Hammond and George L. Townsend to their annual list of the Nation's Top 100 Injured Workers' Attorneys. WILG's top injured workers' attorney program is an invitation only professional recognition program comprised of America's leading lawyers representing injured workers. WILG's mission is to help the millions of workers with work-related injuries […]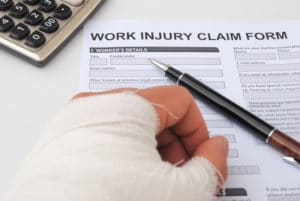 We will conclude our discussion from my last post regarding the sometimes elusive concepts of injuries "arising out of" and "in the course of" employment by taking a look at a rather unusual situation which the Virginia Workers' Compensation Commission (VWCC) addressed in a recent opinion. The claimant in Joshua White v. Virginia Beach Public […]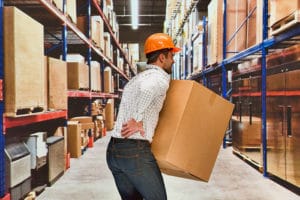 Our lead workers' compensation attorneys, Steve and George, have been avid baseball fans dating back to their childhood years in the Roanoke area. A famous saying by Branch Rickey (the man who brought Jackie Robinson to major league baseball) is that "Baseball is a game of inches." Ironically, this saying is very relevant in the […]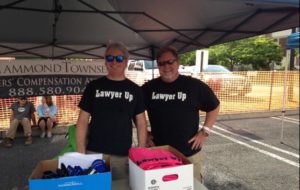 HammondTownsend partners George and Steve believe in giving back to the communities where they live and work. One of the most popular events they support is Shakin' at the Station, a long-running charity event held in the City of Staunton that raises thousands of dollars for local charities. The fifteen week concert series runs from […]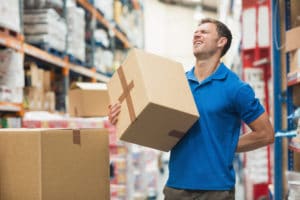 Court: Injury Sustained in 45 Minutes Isn't Result of Repetitive Trauma By Emily Brill | State: Virginia | Topic: Top | Tuesday, July 26, 2016 A Virginia appellate court found that a firefighter who hurt his back while lifting a 400-pound man suffered a compensable injury because of an accident, and not a repetitive trauma […]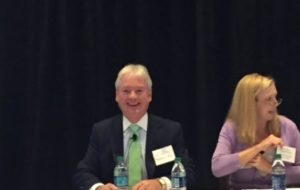 September 21, 2016—George L. Townsend participated in a panel discussion to address issues facing injured workers. The 15th annual conference, hosted by McCandlish Holton Law firm, was held at the Westin Hotel in Richmond, Virginia. Other members of the panel included Scott Ford, Esq., Brian Richardson, Esq., and Lori D'Angelo, Esq. The topics of discussion […]
HammondTownsend, PLCnamed 2015 Litigator Award Winner. Having been conferred this prestigious National Award, the firm ranks among the Top 1% of all lawyers for:Workers Compensation Litigation. BELLEVUE, WASHINGTON: JAN. 14, 2016 Hammond Townsend, PLC, a trial law firm located in Fishersville, Virginia, was today awarded the prestigious 2015 Litigator Award for extraordinary achievement within the […]
Fill out the form below for a free case evaluation.