Understanding Workers' Compensation Rights for Holiday and Seasonal Workers in Virginia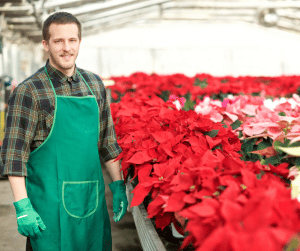 The holiday and seasonal job market in Virginia is a bustling and essential part of the state's economy. With the festive season just around the corner, many businesses hire extra help to meet the demands of increased shopping, dining, and entertainment. NBC12 in Richmond VA reported that UPS plans to hire hundreds of seasonal workers in Central Virginia in anticipation of the expected holiday rush. Likewise Amazon is hiring 9,000 workers in VA to meet holiday demands according to WMRA.
While these jobs provide temporary employment opportunities, they come with certain risks. One important aspect to consider is workers' compensation rights for holiday and seasonal workers in Virginia. This blog will delve into the rights and protections available to these workers in the event of workplace injuries.
What Is Workers' Compensation?
The definition of workers' compensation covered in this blog, workers' comp, a common shortening of workers' compensation, is money paid to a worker who has been injured or is sick because of their job. Workers' compensation is a state-regulated system designed to provide financial protection to workers who sustain injuries or develop occupational illnesses on the job. The benefits typically include medical treatment, wage replacement, and rehabilitation services. Many holiday workers wonder if they qualify for workers' compensation owing to their short employment window. The fact is holiday and seasonal workers in Virginia are entitled to the same workers' compensation benefits as year-round employees if they meet certain criteria.
According to the VA Workers' Compensation Commission, "As a general rule, a business with more than two employees is required to carry workers' compensation coverage. An employee is viewed broadly under workers' compensation law and includes part-time, seasonal and temporary workers, minors, trainees, immigrants and working family members." VA Law provides the following definition of an employee,
"Employee" means:
a. Every person, including aliens and minors, in the service of another under any contract of hire or apprenticeship, written or implied, whether lawfully or unlawfully employed, except (i) one whose employment is not in the usual course of the trade, business, occupation or profession of the employer or (ii) as otherwise provided in subdivision 2 of this definition.
Seasonal Workers Are Covered by Workers' Compensation
When it comes to workers' compensation law in Virginia, an employee is broadly defined and includes part-time, seasonal and temporary workers, minors, trainees, immigrants and working family members. Part-time and seasonal workers are covered by workers' compensation in Virginia, just like full-time employees. Don't think that because you are hired temporarily or seasonally that your on the job injury doesn't qualify for workers' compensation, because more likely than not – it does. Workers' comp insurance is required by law for nearly all employers and those hiring seasonal workers are no exception. If you're a seasonal employee and you're injured due to an accident at work, you are entitled to the same types of benefits available to full-time employees.
However, seasonal workers are less likely to need care for injuries other than physical injuries, due to the short duration during which they are working. Occupational diseases typically require time to build up, and most seasonal employees will not have an experience that would qualify them for mental health care resulting from an incident at work.
What Holiday Workers Should Do If Injured At Work
As with any on-the-job injury, holiday workers who are hurt at work should follow these three important steps.
Step 1: Report your injury to your supervisor and tell them exactly what happened.
Step 2: Go to the doctor and tell them exactly what happened.
Step 3: Call HammondTownsend for experienced legal advice. We know the complex workers' compensation process.
For more information on the overall steps for a worker's compensation case read this blog.
Seek Legal Assistance
Navigating the workers' compensation system can be complex, and it's important to understand your rights and responsibilities. In some cases, it might be necessary to consult with an experienced workers' compensation attorney to ensure you receive the benefits you are entitled to. This is particularly important for holiday and seasonal workers who may have unique circumstances related to their temporary employment. Contact HammondTownsend to schedule your free case evaluation. Read this blog to learn the FAQs about working with HammondTownsend.
 Claims Take a While
Even straightforward claims take several months to process entirely. It can be difficult if you're injured and unable to work while your workers' comp claim benefits come through, but don't count on receiving workers' comp benefits quickly to help you if you become injured at work.
Read the Resources
Holiday and seasonal workers in Virginia are not exempt from workers' compensation benefits when it comes to workplace injuries. They have rights and protections in place to ensure they receive the necessary medical care, wage replacement, and rehabilitation services if they are injured on the job. Understanding these rights is crucial for temporary workers to ensure they are properly compensated and supported in the event of an accident. If you find yourself in such a situation, seeking legal advice can be a valuable step toward securing your workers' compensation benefits and ensuring a smoother recovery process.
 HammondTownsend has dozens of blog posts with helpful information about your workers' compensation claim. As you're going through the process, your HammondTownsend attorney and paralegal will be the most valuable players on your side, but the blog posts can give you additional information as well.