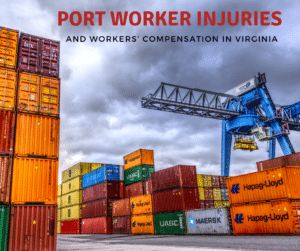 If you are a worker in a marine terminal or a port, you have a higher risk of injury and death at work than most people do. You are an essential part of a vital industry, and your safety matters.
According to the Centers for Disease Control and Prevention (CDC), in the United States workers at ports and marine terminals have almost twice the rate of injuries and illnesses when compared to all workers in the US, and nearly five times the rate of fatal injuries.
Some types of illness or injuries a longshoreman or dock worker may face include:
Lifting. You may be doing heavy lifting that damages your joints over time through repetitive motion. If you have to twist while you are lifting, that puts additional strain on your joints and your back.
Falls. You may slip and fall on surfaces that are wet or greasy, or trip and fall on uneven surfaces while not able to see your feet.
Injuries from equipment or vehicles. You may be using and working near dangerous equipment and large, heavy vehicles. The equipment could malfunction or break, and the vehicles may unexpectedly move. You may be working very close to the equipment and not have enough time and space to move away if something unusual happens. The risk of injury from equipment and vehicles is especially high if you are moving heavy loads.
Extreme temperatures. You may be subject to extreme hot or cold temperatures: working outside in the heat of summer and the cold of winter, or in buildings without HVAC systems.
Chemical exposure. You may be working with chemicals or transporting chemicals that are unhealthy for humans. If there is a leak, you could have chemicals on your skin or breathe in chemicals that are not safe.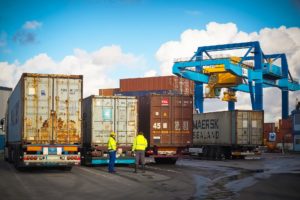 Workers' compensation is available for port and marine terminal workers in Virginia with either temporary or permanent injury. Partial injury that lets you work in some fashion and total injury that means you can't work while you heal – and for your family if you die.
If you work as a longshoreman, harbor construction worker, or shipbuilders you may be covered under the Longshore and Harbor Workers' Compensation Act (LHWCA). This federal law provides benefits to people in jobs like yours who are injured at work. Certain classes of jobs, such as administrative workers or people who work for a marina and do not do construction, are excluded from the LHWCA when they are covered under the state's workers' compensation laws.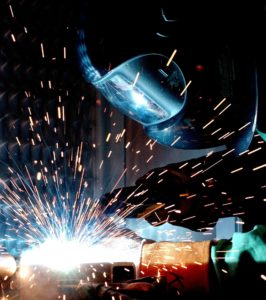 If you are in a job that qualifies under the LHWCA, you have a choice between the compensation of the LHWCA and the Virginia Workers' Compensation plan. You will need to choose one of the two under which to file your claim. HammondTownsend can work with you to make sure you are filing the correct type of workers' compensation claim.
For both types of claim, the steps are the same: tell your work, get medical treatment, and work with HammondTownsend to file a claim. The benefits provided are similar, with permanent and temporary total and partial disability benefits, as well as death benefits.
Being a dock worker is an essential but dangerous job, and if you are injured you deserve the best representation possible.
If you are a worker in a shipyard or port and you have been injured at work in Virginia, contact HammondTownsend at 888-580-9048 for a free consultation. Whether you have injured your back or a joint, like your shoulder or knee, or if you are hurt from a fall, we can help you with the workers' compensation process from start to finish. Our team will help you decide if you should file a claim under Virginia's regular workers' compensation plan or under the Longshore and Harbor Workers' Compensation Act.
The maritime industry is a critical cog in the economic wheel of Virginia. Virginia is home to the third largest port on the East Coast. Owing to this water access, there are several major companies employing Virginian's in port, longshoreman, shipbuilding, and ship repair roles.
The Port of Virginia moved over 1.5 million cargo containers in 2020 alone. The Port of Virginia impacts nearly 400,000 jobs in Virginia, nearly 10% of Virginia resident's employment. Along with the ports, the harbors and docks are teaming with ship building companies as well. Huntington Ingalls Industries is one of the largest shipbuilding companies in Virginia. Its Newport News, Virginia shipbuilding facility is a top 5 employer for the state with over 25,000 employees. BAE Systems has a 109-acre ship repair facility in Norfolk, Virginia. The company employs over 30,000 workers across the country.