Read about the firm's successes, growing staff, community involvement, and more.
HammondTownsend Named A Top Workers' Compensation Attorney in Richmond, VA HammondTownsend, an exclusively Workers' Compensation law firm in the state of Virginia, has been recognized as a top Workers' Compensation firm in Richmond, Virginia. Expertise.com selected HammondTownsend as one of the best Workers' Compensation attorneys in Richmond, VA in its recent 2020 publication. This exclusive […]
George Townsend Selected To The Virginia Top 100 Super Lawyer List We are pleased to announce that one of HammondTownsend's founding partners, George Townsend, has been selected to the 2020 Virginia Super Lawyers list. This exclusive list recognizes the top percent of attorneys in the Commonwealth of Virginia. Mr. Townsend was selected to the list […]
HammondTownsend Featured on NBC29 Local news station, WVIR in Charlottesville, reached out to HammondTownsend to better understand workers' compensation in Virginia. Additionally, they questioned how the coronavirus is impacting workers' compensation law. Overall, the state of Virginia has become more worker friendly where workers' compensation is concerned. Good news for individuals who have been injured […]
Workers' Compensation Resources Most people don't have experience with a workers' comp claim, and so don't know what resources exist for them to use. Use this guide to the available resources to feel comfortable and confident about your claim. Your HammondTownsend Attorney And Their Team Your HammondTownsend attorney and their team will be your top […]
Importance Of Always Meeting Your Filing Deadlines The court has deadlines for when a claim needs to be filed, when paperwork needs to be in, when appeals need to be in, and so on. If you miss a deadline, your case might be dismissed. When you're working with a HammondTownsend attorney, you don't have to worry […]
Does Workers' Comp Cover Travel? If you're hurt while traveling to work or for work, you may wonder if your injury is covered by workers' comp. Whether or not your injury qualifies for workers' compensation depends on exactly what you were traveling for. Let's break it down for you. Commuting To and From […]
Why Does Workers' Comp Deny Claims? If you've started going through the workers' compensation process in Virginia, you might be hearing upsetting stories of workers' compensation claims being denied. But who exactly denies the claims? Why? What can you do to increase the chances your claim will be approved? Insurance Denies Claims The workers' compensation […]
Why You Should Hire a Virginia Workers' Compensation Attorney You're smart, and you can follow directions well but now you've been injured at work, and you're trying to decide if you should hire a worker's compensation attorney for your workers' comp claim. Here are three reasons why working with a workers' compensation attorney is the […]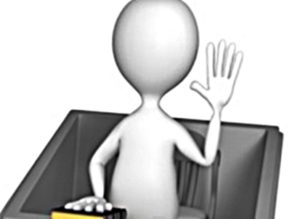 Do I need a witness for my Virginia workers' compensation claim? When you're going through the steps of a workers' compensation claim in Virginia, you might wonder about witnesses. Are they required? Do they help? Do they hurt? Should you try to find one? Will your employer have one? General Information About Witnesses A witness […]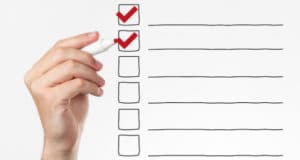 8 Practical Tips for Dealing with a Workers' Compensation Claim Dealing with a workers' comp claim can be tough, but these 8 tips will make it easier. Click on the links in the answers to get more details about each tip. 1. Tell your boss, tell your doctor, then tell HammondTownsend. Following these three steps […]
Fill out the form below for a free case evaluation.